Who We Are:
An Urban Winery - Wines made on site. Wine tasting and winery tours. Wine education.
A Wine Store - Sales of wines, accessories and gifts.
A Wine Bar - Offering wine by the glass, local brews, cheeses, and other food to order.
A Unique Corporate and Private Event Venue - Client/Employee appreciation parties, wine education classes, team building, birthday/anniversary parties, showers and rehearsal dinners.
Location: 8245 Chapel Hill Road, Cary, North Carolina - 919.380.7135

Hours: Tuesday-Thursday 11-5, Fri. 11-10 pm, Sat. 11-6, Sun. 1-5, closed Monday.
Did you know that Chatham Hill is now a pooch friendly winery?
We have a dog friendly patio. Come hang out with your furry friend. Take a picture of your dog at our winery and post it on the winery Instagram (instagram.com/chathamhillwinery)
Chatham Hill Art Gallery - part of Cary Art Loop
Modern Impressionism - An exhibit of oil paintings by Karen Wiley-Eberle.
July 1 to July 31, 2015
Take a needed break from your hectic schedule and stop by to view the exhibit anytime during the Winery's open hours. All art objects are for sale and marked as such.
About The Artist
Karen Wiley-Eberle is a Raleigh, North Carolina-based painter known for her impressionistic landscapes which feature the state's expansive coastline and mountains, as well as her contemporary stylistic twist on still life. Karen paints in oils, both en plein air and in her studio.
A botanist by profession, Karen began her artistic career as a botanical illustrator contributing works to conservation publications such as the Colorado Native Plant Society's Rare Plants of Colorado and Vascular Plants of the Uinta Basin: Utah & Colorado. Upon her move to North Carolina, Karen was instrumental in the development and expansion of the North Carolina Botanical Garden's (NCBG) Botanical Art & Illustration Certificate Program as the Director of Education for the NCBG.
Botanical themes also feature prominently in Karen's current work. From seasonal still life to broad landscapes of the North Carolina coastline and salt marshes, Karen trains an impressionistic eye on the beauty of our natural environment. The romantic lavender fields of Southern France and rustic rolling hills of Italy are also a muse for her paintings.
Karen has won awards in several juried art shows and recently had solo exhibitions in the Raleigh, North Carolina area and in Northern Virginia. Her work has been featured at a variety of galleries and exhibition spaces including Nicole's Studio & Gallery, Raleigh Visual Art Exchange, The Red Canvas, Searstone Gallery, Cary Senior Center, Page Walker Historic Center, Cary Gallery of Artists, Healing Ceilings Project/Rex Cancer Treatment Center, and Cary Ballet Conservatory. Karen currently serves as the Programs Chair for the Fine Arts League.
Visit Karen's website at: www.karenwiley-eberle.com
We are grateful for your business...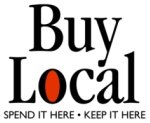 As many of you know, we relocated the Winery from the Gateway Center complex closer to downtown Cary in July 2013. We are thrilled with our new digs while at the same time the move has been a challenge to our business. We realize that it will take time for folks to find us again. All this to say, we are very grateful to those of you that have continued to support us with your purchases. Speaking for all small, independent businesses, please shop LOCAL as much as possible...it is critical for our survival. Thank you and we look forward to your visit. The Chatham Hill Wine Gang