Who We Are:
An Urban Winery - Wines made on site. Wine tasting and winery tours. Wine education.

A Wine Store - Sales of wines, accessories and gifts.

A Wine Bar - Offering wine by the glass, local brews, cheeses, and other food to order.

A Unique Corporate and Private Event Venue - Client/Employee appreciation parties, wine education classes, team building, birthday/anniversary parties, showers and rehearsal dinners.
Location: 8245 Chapel Hill Road, Cary, North Carolina - 919.380.7135

Hours:

Tuesday-Thursday 11-5, Friday-Saturday 11-6, Sunday 1-5. Mondays closed.
---
I
t is only "a few days" till Christmas! Book your best ever holiday party at Chatham Hill Winery & Event Venue. Contact Jill now before spaces fill up: jill@chathamhillwine.com
---
Saturday, August 23, 9:00 am to 5:00 pm - Lazy Daze Arts & Craft Festival in Downtown Cary
Visit the Sister Cities of Cary Association Beer & Wine Garden where Chatham Hill Winery will be serving our famous Peach Sangria, Riesling and Merlot by the glass.
---
Friday,

August 22

WineAway Friday -

After a long & hectic week, relax and WineAway at Chatham Hill Winery. We stay open till 10pm with music starting around 7. NO COVER CHARGE. Wines will be available for purchase by the glass or bottle. Here are our evening SPECIALS:
Peach and Pomegranate Wine Slushies - Refres
hing delights straight from our Chillie Willie ($5/glass).

Local Brews - The best of Fortnight: Blonde Ale and a Porter on tap ($5 and $5.50/pint).

Evening Wine Tasting with Steve Simmons, our Sommelier ($5 pp).

Music:

From 7:30 to 9:30pm we will feature The Durham Ukulele Orchestra. We love this group and one of their members, Jay Cunningham, has played at the Winery numerous times in the past. You may be surprised at the melodies they can get from this tiny instrument. Sure to be a fun time. Here's some info and also check out their You Tube videos. Skillfully blending selections from the great American songbook, the best of classic rock, and a bit of the indie-alternative scene, the Durham Ukulele Orchestra has fashioned a sound that is both unique and foot-stompingly entertaining.

Food Truck: We are still trying but we may not have one this Friday.
Chatham Hill Art Gallery - part of Cary Art Loop
Birds of a Feather - Whimsical Surrealism by Kathryn B. Launey
July 21 to August 23, 2014
Kathryn Launey, a local artist currently on display in our Gallery brings to us Birds of a Feather, a collection of her fascinating paintings
Take a needed break from your hectic schedule and stop by to view the exhibit anytime during Chatham Hill Winery's open hours. All art objects are for sale and marked as such.
More about the artist.
We are grateful for your business...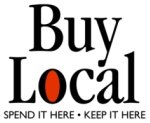 As many of you know, we relocated the Winery from the Gateway Center complex closer to downtown Cary in July 2013. We are thrilled with our new digs while at the same time the move has been a challenge to our business. We realize that it will take time for folks to find us again. All this to say, we are very grateful to those of you that have continued to support us with your purchases. Speaking for all small, independent businesses, please shop LOCAL as much as possible...it is critical for our survival. Thank you and we look forward to your visit. The Chatham Hill Wine Gang