Who We Are:
An Urban Winery - Wines made on site. Wine tasting and winery tours. Wine education.

A Wine Store - Sales of wines, accessories and gifts.

A Wine Bar - Offering wine by the glass, local brews, cheeses, and other food to order.

A Unique Corporate and Private Event Venue - Client/Employee appreciation parties, wine education classes, team building, birthday/anniversary parties, showers and rehearsal dinners.
Location: 8245 Chapel Hill Road, Cary, North Carolina - 919.380.7135

Hours: Tuesday-Thursday 11-5, Friday 11-10 pm, Sat. 11-6, Sunday 1-5, closed Monday.
WineAway Fridays - Evenings of live music, wine and celebration of life and friendship. Every Friday 6 to 10 pm.
Chatham Hill Art Gallery - part of Cary Art Loop
Keepsake Moments In Time - An exhibit of Art Photography by Lyn Steuart.
May 1 to May 30, 2015
Take a needed break from your hectic schedule and stop by to view the exhibit anytime during the Winery's open hours. All art objects are for sale and marked as such.
Artist Reception - Sunday, May 17, 2-4pm - Public invited.
A Note From The Artist
I am an accidental photographer in that when I divorced many years ago, there was a Canon SLR camera that was never used and I thought it was a great time to see what I could do with it! Well, it didn't take long before I was hooked! I began to look at the world around me with new eyes as I moved forward with my life. Taking photos on film meant that I had to wait to see if I had captured an image that I really liked and expressed what I saw. Needless to say, I took a lot of not very good images as I learned and took enough good photos to keep me inspired!
I switched from film to digital about 5 years ago which was quite liberating because I was no longer limited in how many shots I could take! I am self taught and excited that there is always more to learn in becoming a better photographer. Now after years of being told that I had an eye for taking photos as a result of making annual calendars that friends enjoyed receiving, doing photo sessions for friends, and making my own greeting cards with my photos, I am now taking the opportunity to share my work with a larger audience.
There is nothing I like more than letting my inner eye speak visually with my camera. I hope you will enjoy my photographs and that some of them will speak to you. I do little to no post editing work because the challenge for me is in taking the best photo I can initially of the moment I find myself in and it's a thrill to catch the beauty, the magic or the story in it! I am happiest when I am picking up my camera and heading out the door wherever I am near or far!
We are grateful for your business...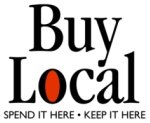 As many of you know, we relocated the Winery from the Gateway Center complex closer to downtown Cary in July 2013. We are thrilled with our new digs while at the same time the move has been a challenge to our business. We realize that it will take time for folks to find us again. All this to say, we are very grateful to those of you that have continued to support us with your purchases. Speaking for all small, independent businesses, please shop LOCAL as much as possible...it is critical for our survival. Thank you and we look forward to your visit. The Chatham Hill Wine Gang