Who We Are:
An Urban Winery - Wines made on site. Wine tasting and winery tours. Wine education.

A Wine Store - Sales of wines, accessories and gifts.

A Wine Bar - Offering wine by the glass, local brews, cheeses, and other food to order.

A Unique Corporate and Private Event Venue - Client/Employee appreciation parties, wine education classes, team building, birthday/anniversary parties, showers and rehearsal dinners.
Location: 8245 Chapel Hill Road, Cary, North Carolina - 919.380.7135

---
Holiday Hours
12-20 - Saturday 11 to 6 12-26 - Friday 11 to 5
12-21 - Sunday 1 to 5 12-27 - Saturday 11 to 6
12-22 - MONDAY OPEN 11 to 5 12-28 - Sunday 1 to 5

12-23 - Tuesday 11 to 5 12-29 - Monday CLOSED
12-24 - Wednesday (Christmas Eve) 11 to 2 12-30 - Tuesday 11 to 5
12-25 - CLOSED 12-31 - Wednesday (New Year's Eve) 11 to 2
Sales on All Wines (except Reserves): 6-Pak 5%/12-Pak 10% including Chenin Blanc, Riesling, Pinot Grigio, Cabernet Sauvignon, Cabernet Franc & Trinity, and Sweet Carolina wines.
Deeper Sales: 6-Pak 10%/12-Pak 15%: 2013 Viognier (perfect with Turkey), 2011 Chardonnay (perfect with cheeses), 2011 Merlot (perfect with appetizers) & Sweet Carolina Cherry Berry & Peach (perfect for sweet wine lovers).
Wines may be mixed to make a 6-Pak/12-Pak
---
Note: Our WineAway Fridays will not be held during the remainder of December.
These popular evenings of live music, wine and celebration of life and friendship will resume on January 9.

---
Book your Holiday Party at Chatham Hill Winery & Event Venue. Dates in December and January still available. We can assist with as simple or elegant you want to go. Call us now (919.380.7135) or email (jill@chathamhillwine.com) before it's too late. Make this year the best party ever and let Chatham Hill be your Personal Party Planner!!
---
Support Our Charities.
During this Holiday Season in all the hustle and bustle we think of others who are not as fortunate as we are. Here at Chatham Hill Winery we offer members of our community to support two local charities that do incredible work. Please see both of the following links and know that we are a depository for any items you wish to donate. Ralph Waldo Emerson said, "The only gift is a portion of thyself." Give of yourself this holiday season.
To donate please go to Dorcas Ministries and/or Military Mission in Action
Chatham Hill Art Gallery - part of Cary Art Loop
The Magic of Provence - exhibit by Michael Ligett
November 24 to December 21, 2014
Michael brings to us a collection of his beautiful art photographs. Take a needed break from your hectic schedule and stop by to view the exhibit anytime during the Winery's open hours. All art objects are for sale and marked as such.
More about Artist and exhibit.
We are grateful for your business...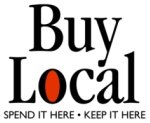 As many of you know, we relocated the Winery from the Gateway Center complex closer to downtown Cary in July 2013. We are thrilled with our new digs while at the same time the move has been a challenge to our business. We realize that it will take time for folks to find us again. All this to say, we are very grateful to those of you that have continued to support us with your purchases. Speaking for all small, independent businesses, please shop LOCAL as much as possible...it is critical for our survival. Thank you and we look forward to your visit. The Chatham Hill Wine Gang