Who We Are:
An Urban Winery - Wines made on site. Wine tasting and winery tours. Wine education.
A Wine Store - Sales of wines, accessories and gifts.
A Wine Bar - Offering wine by the glass, local brews, cheeses, and other food to order.
A Unique Corporate and Private Event Venue - Client/Employee appreciation parties, wine education classes, team building, birthday/anniversary parties, showers and rehearsal dinners.
Location: 8245 Chapel Hill Road, Cary, North Carolina - 919.380.7135

Hours: Tuesday-Thursday 11-5, Fri. 11-10 pm, Sat. 11-6, Sun. 1-5, closed Monday.
---
Did you know that Chatham Hill is now a pooch friendly winery?
We have a dog friendly patio. Come hang out with your furry friend. Take a picture of your dog at our winery and post it on our Instagram.
Here is Tanner with a bottle of Cab Franc. Our winery dog's name is Yogi.
Chatham Hill Art Gallery - part of Cary Art Loop
Space Routes - An art exhibit by Kathleen Dentinger.
August 1 to August 30, 2015
Take a needed break from your hectic schedule and stop by to view the exhibit anytime during the Winery's open hours. All art objects are for sale and marked as such.
About The Artist
Kathleen has a BS and MS degree from the State University College at Buffalo. She taught science in the Kenmore -Town of Tonawanda School System for 33 years. She has retired to the beach and now paints full time. She is a member of the Carolina Artists Studio Gallery in Morehead City.
From The Artist
Comets, nebula, and exploding galaxies are the focus of my art work premiering August 1 through August 30 at the Chatham Hill Winery.
Star Trek was a defining moment in my life. Ever since then I have read science fiction and dreamed of space travel. Unable to reach the stars I have begun my "space routes" series of paintings. The paintings are acrylic with additives such as sand, glass and other material added for dimension. I did not want to produce a series of dark matter pictures. Color is important in my work. Bright colors and exciting images with texture are
at the forefront of my work.
Enjoy the show and dream of the future as I do.
We are grateful for your business...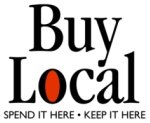 As many of you know, we relocated the Winery from the Gateway Center complex closer to downtown Cary in July 2013. We are thrilled with our new digs while at the same time the move has been a challenge to our business. We realize that it will take time for folks to find us again. All this to say, we are very grateful to those of you that have continued to support us with your purchases. Speaking for all small, independent businesses, please shop LOCAL as much as possible...it is critical for our survival. Thank you and we look forward to your visit. The Chatham Hill Wine Gang